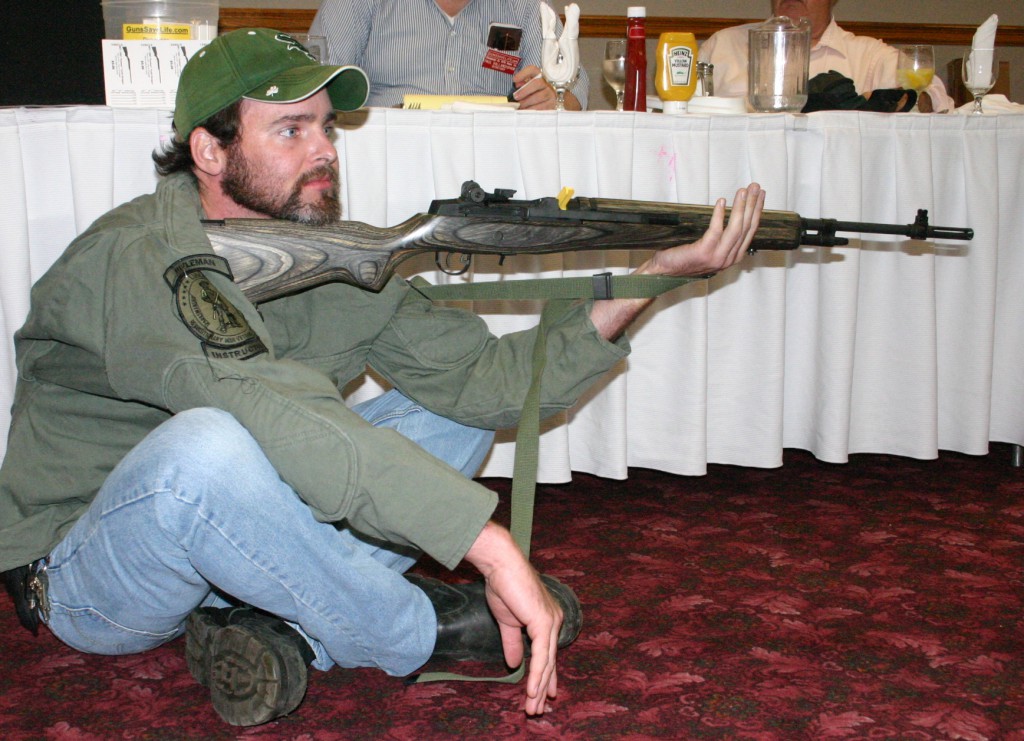 A founding member of the USRA, a husband, a father and a friend to many passed away Saturday Morning April 16th after a long fight with PSC. Chris "Guy" Gibb would have been 42 Today Monday April 18th. Guy inspired hundreds, perhaps thousands, to be better citizens, better riflemen and better people. His unique style of instructing, along with his personality, made him a person you wanted to get to know better and to call your friend. He will be missed.
A memorial service will be held Saturday April 23rd at:
Presbyterian Church.
224 S. Margaret St.
Piper City, IL 60959
From 1:00-3:00PM with the service starting at 3:00PM. Everyone is welcome to attend.
Those that are not able to attend but would like to share a memory about Guy to be read at the service please send those to either Chris Midkiff or to HYPERLINK "mailto:[email protected] [email protected] and we'll make sure they get there.
Information will be available soon and will be provided if you wish to make a donation on Guy's behalf to fight PSC (Primary Sclerosing Cholangitis)
Please take a moment to consider becoming an organ donor. Each day, an average of 79 people receive organ transplants. However, an average of 22 people die each day waiting for transplants that can't take place because of the shortage of donated organs. People of every age give and receive organ donations. In Illinois you can become an organ donor at the Secretary of State's office or go on line to HYPERLINK "https://www.ilsos.gov/organdonorregister/" https://www.ilsos.gov/organdonorregister/